It is that time of the year again, and no I am not talking about the sweltering summer time, I am talking about the fact that most of our class 10 and class 12 results are coming out one by one. And with that you see the very tragic news headlines of young boys and girls killing themselves because they couldn't take the pressure of studying anymore. It is not something new that this generation is facing, let's be real and say we were under same excruating pressure when we were at this age. This started with our generation or maybe 5 years before we appeared for Class 10 exam; this great pressure of getting into Medical and Engineering departments in any good college. Those students who scored well all through their school life, it was expected that they will take science in class 11 and then appear for medical and engineering exams. It was from our generation that this mushrooming of coaching centres started and today that has become a parallel industry in itself. Today there are cities in parts of India that get filled with students from other parts of the countries as they come there to take tuitions for entrance exams into Medical and Engineering boards. Parents send boys and girls in their most crucial stage of life all alone to a new city where they not only do regular school but also coaching for entrance exam. Can you guess the amount of pressure these children go through? And the result, as I said before, are news like the one I read today of a young boy committing suicide while doing video call with his father!!
In this regard, I like to share my own experience on how much this pressure can hurt you for the rest of life. I was a good student in my school days; I may not have been the topper, but I was in within the first 10 students of the class. So after class 10 it was automatically assumed that I will take up science; I was not given a chance to think about whether I want Science stream, whether I can do science stream well and looking back at it 25 years after, I wonder what made me think that I can do well in Science stream when I feared and was really not that good in maths. You had to pass in five subjects and mine were Physics, Chemistry, Biology along with English and Bengali. I was confident with these subjects but when the results were declared, I was in a shock for I had failed to pass chemistry papers. I was six mark short in the minimum pass mark. At that time, there was no way to see your answer script; if you applied, all you can hope was that somehow your marks got increased by 4 or 5 points. And even that took nearly 6 months, by which time most college courses started.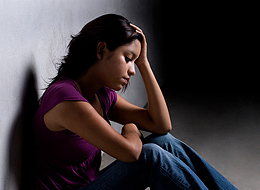 Having never once failed in any exam, it was very hard for me to accept that I had failed in one of the most major exam of my life. For one year, I went to college for minimal college attendance, studied just the subject I was going to appear again, and watched the world pass me by. My parents were at first sympathetic, because they also knew I was not that bad a student to fail in chemistry. Then they started make sure I studied hard and remind me now and again that I had failed them and that they were disappointed with me. We were typical middle class family; and my father changed my chemistry tutor to make sure I pass the next time. As for me, I lost all my zest for life; I was a very outgoing vivacious girl who loved going out and talking with friends. But most of my friends had passed and they were in college; and so I started avoiding them. I could not stand to see the pity in their eyes. I started to avoid even my best friend since class 4. I stopped watching my favourite shows and even stopped reading books, which was my life.
The worst was the feeling of worthlessness that engulfed me. I started to second guessing myself in every thing; I couldn't look at my parents especially my father because I felt guilty of wasting their money. From an confident, outgoing girl, I became a girl with no self confidence and introvert. And that feeling hasn't fully gone; even today, I hesitate so much in making any kind of decision. Things became worse and around six month's time, I had a full blown nervous breakdown. I started crying and shouting and it was in this worst time of life, I thought of ending everything because I couldn't handle the pressure and guilt anymore! And that was a wake up call for my parents. They became more sympathetic to my situation and that they loved me no matter what. They told me again and again that what happened was an accident and that it was not the end of the world. They started pushing me to go out; my brother, with whom I was always very close, became my best friend. His friends became my friends and they cheered me. Some how the year ended, I sat for my exam again and passed with pretty good numbers and as planned, took up English Honours in a good college. If my parents hadn't stopped seeing only their disappoint, and not started to see it from my view point, I could have become one of the news headlines that pain me each year around this time.
Why I am sharing this very traumatic year of life because if you are parent of a child in similar situation, I want you to see the other side. I want you know how much worthless a child that fails to please his or her parent, feel. Don't blame him or punish him but become his rock in this turbulent time. This year is going to haunt him for the rest of the life, so don't make it more traumatic or stressful. Not passing board exam is a big thing; but not the end of world. Talk with him, listen to him, and don't push him if he doesn't want to continue the subject after passing it. There are thousands and one career options now than before, and let your child decide which is best for him or her. I feel today's children are more mature than we were at their age; they know their strength and weakness and also what the career options are there in the market. Trust them, guide them but don't make the decision for them.
This post is published for #OpenNTalk Blogger's League hosted by @Gleefulblogger & @Wigglingpen in association with SummerBarn, Vedantika Herbals, Nyassa, Explore Kids World.
Thanks to our sponsors
1. Summerbarn – http://www.summerbarn.in
2. Vedantika Herbals – https://www.vedantikaherbals.com
3. Nyassa – http://nyassabathandbody.com/
4. Explore Kids World – http://explorekidsworld.com/
And our gracious Hosts –
Dipika Singh – https://www.gleefulblogger.com 
Ruchie Verma – https://www.wigglingpen.com
Don't forget to read the other posts from our group #BlogAMile and other blogger groups!!
Yogita
Disclaimer: I